Description
The wooden base is safely mounted at a surface, whereas the upper oak part of the horn fits easily with the base, allowing in this way thew possibility of changing the horn and placing another one from other Rhino as all bases are the identical for all rhino types (Black, White, Indian, Sumatran and Javan). This flexibility of placing the rhino horn at it's bas, gives in turn an opportunity to easily change rhino horns according to someone's liking when more then on rhino is mounted in a wall.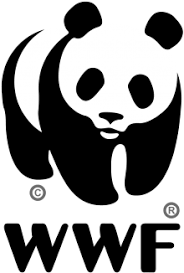 With responsibility to Rhinos !
We donate towards WWF's charitable work by contributing a percentage of the purchase of any object in the Rhino range.
More details at WWF campaigns for Rhinos
Indian Rhino brief facts
The Indian Rhino is one of the five remaining rhinoceros species that lives in Nepal, Bhutan and Asam of India. The area of it's residence is limited in the meadows and forests at the foot of the Himalayas. It runs at a speed of up to 40 km per hour for short periods of time and is also an excellent swimmer. It has good senses of hearing and smell but has relatively poor eyesight. In size, the Indian Rhinoceros resembles the African white rhino, while its weight ranges from 2,200 to 3,000 pounds. The Indian Rhinos has a horn which appears at the age of 6 years. Today live less than 2,500 Indian Rhinos and is still at high risk of extinction.