Description
The wooden base is safely mounted at a surface, whereas the upper oak part of the horn fits easily with the base, allowing in this way thew possibility of changing the horn and placing another one from other Rhino as all bases are the identical for all rhino types (Black, White, Indian, Sumatran and Javan). This flexibility of placing the rhino horn at it's bas, gives in turn an opportunity to easily change rhino horns according to someone's liking when more then on rhino is mounted in a wall. A special gift for someone who wishes, for example, to hang elegantly wearables with symbolism and environmental awareness.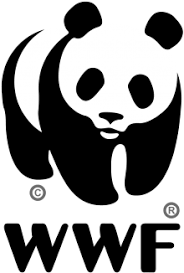 With responsibility to Rhinos !
We donate towards WWF's charitable work by contributing a percentage of the purchase of any object in the Rhino range.
More details at WWF campaigns for Rhinos
Black Rhino brief facts
The Black Rhino is one of the five remaining rhinoceros species that live in the eastern and central parts of Africa, specifically in Kenya, Tanzania, Cameroon, South Africa, Namibia and Zimbabwe. Despite the name black, in reality it is grey, brown and white in colour. The name was selected in order to be distinguish from the White Rhino, although both have the same colour. Today they survive worldwide around 3.600 Black Rhinos.